Well, my hubby DOES love me, but I'm talking about Ellie Lash's new kit "He Loves Me". I had the pleasure of working with it this week and I just LOVE it! It is SO cute, but also very elegant. You can find my newest QP set in Ellie's store, and, as always, it's 30% off this weekend only! The image is linked to the store, so check it out!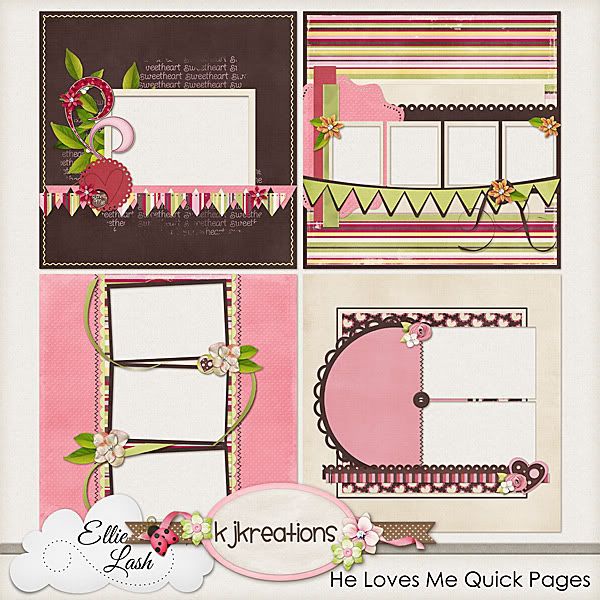 Of course, I also have a QP freebie for you. I hope you like it!
I also made a Freebie for Ellie's CT Blog. It includes a Paper Stack, Cluster and Word Art. Click the image to find that one.
I hope this is the beginning of a wonderful weekend for you! Enjoy!